Mobile Applications
The Logger360 system is a toolkit for supply chain and assets monitoring of sensitive goods during any phases of transport or storage. The Logger360 toolkit has a number of components including small wireless data loggers and mobile applications, as well as node devices, beacons, a processing center, a server and a Web portal.
We have 2 mobile applications for Android and iOS, respectively available on Google Play and Apple Store. The LOGGER360 App allows to interact with the IoT data logger devices, while the BLE360 App which allows to configure the Bluetooth Low Energy (BLE) beacon devices for areas, staff and equipment.
MORE ABOUT DEVICES
LOGGER360 Mobile App
The Logger360 mobile App interacts with the data logger tracker devices and allows you to read the conditions of storage and transportation organized by metrics.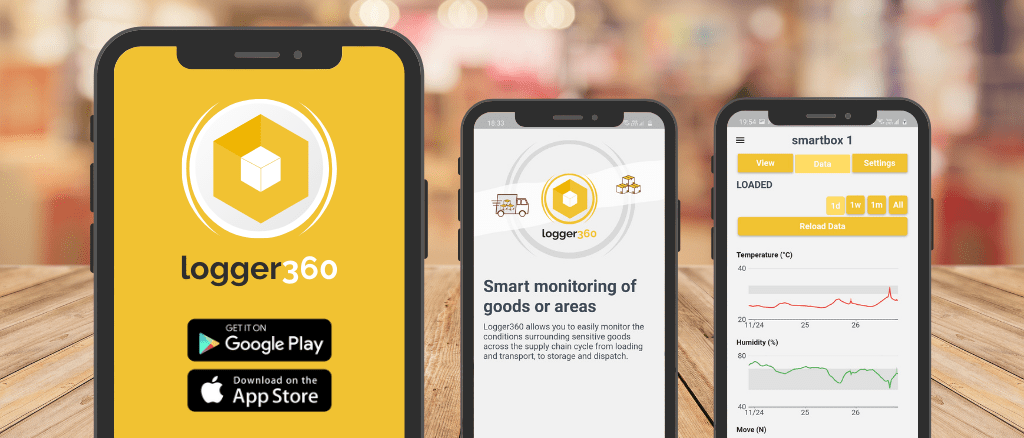 At any point of the transport or storage, for example after the goods are received, authorized users can use the App to check the data recorded by the the data loggers and download the reports, which will give you details about the storage and moving conditions i.e. if the temperature limits were exceeded, the humidity levels, if the goods were shaken or the box flipped, and when it happened (and where, if using our add-on location beacon device).
BLE360 Mobile App
The BLE360 app is a FREE app that allows you to scan nearby Bluetooth Low Energy (BLE) devices and beacons. The scanner can be configured to show either all Bluetooth devices or only the devices that are recognized as beacons, and filter results by rssi range.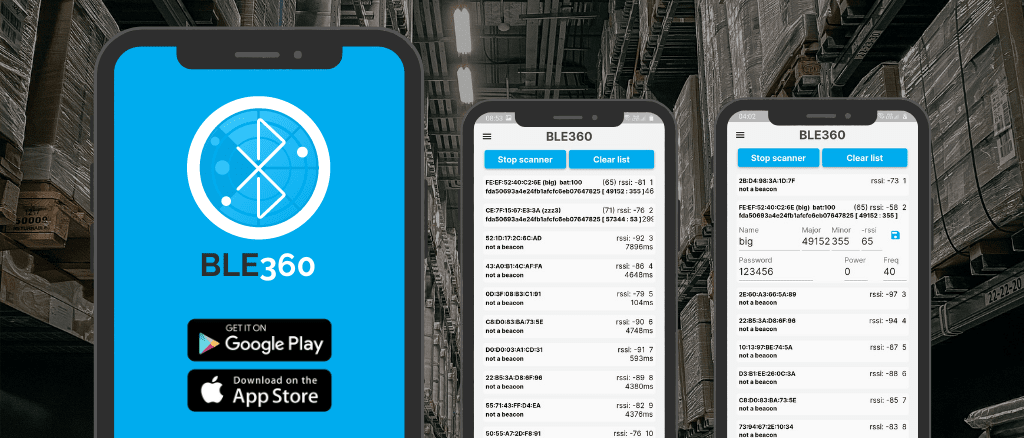 For beacons, the BLE360 App allows you to read a number of characteristics such as beacon name, password, rssi calibration, frequency, power, major, minor, and region. It also allows users to configure and reprogram those parameters on certain types of beacons (we currently support RDL beacons by Radioland).

BLE360 is a simple, yet powerful, mobile application to configure beacons easily.
About Logger360
Logger360 is a product of EmerTech, a member company of the Incu-App Programme, HKSTP (Hong Kong Science & Technology Park)
Get in Touch!
EmerTech Limited
Units 45 & 50, 2/F Shun Luen Factory
86 To Kwa Wan road
Kowloon
Hong Kong
Email: info@logger360.com